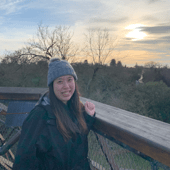 Vicky Ng
People Admin Assistant – The People Team
Hello there! My journey with the company started in 2023 as a People Admin Assistant.
What I truly enjoy about working here is the fantastic group of people. Most of our colleagues are incredibly friendly and approachable, making the work environment a pleasure to be in. It's wonderful to collaborate with individuals who share a passion for their work.
I invite you to join us today and let's start a wonderful journey together. At Japan Centre Group, you'll find an environment where you are supported, appreciated, and considered a valuable part of our extended family. Each day brings new and exciting challenges, making your time with us truly unique.
Let's connect and create something remarkable at Japan Centre Group. I can't wait to meet you!