Ichiba (Westfield White City)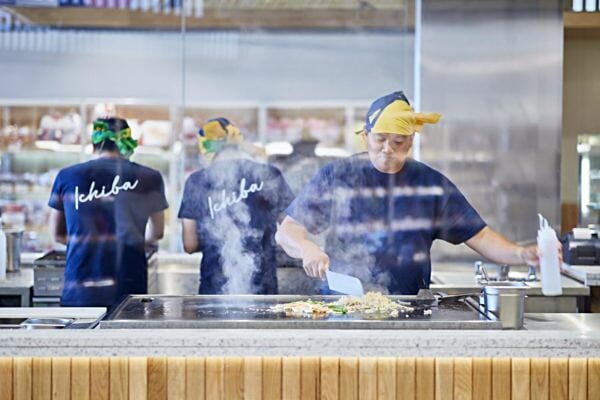 Japan Centre Group Ltd began life in 1976 with a suitcase full of Japanese books and an inspired idea to cater for the community of Japanese people living in London. It has since grown to become one of the largest and most influential Japanese retailers in the UK & Europe, adding a supermarket, bakery, deli, homeware department, online services and wholesale division to its repertoire, as well as Shoryu Ramen restaurants and our fine dining restaurant Sakagura Ltd. In July 2018, Japan Centre Group, alongside Cool Japan Fund opened the largest Japanese Food Hall in Europe - ICHIBA located in Westfield London.
We would like to welcome you to the Japan Centre team!
Employee Benefits
We're a fun place to work ~ !!

Challenging targets - but rewarding benefits.

Fast paced. Interesting. Dynamic team.

We want you to be able to talk to our customers with confidence about our menu - that's why large amounts of our dishes are available as colleague meals - So you can experience the delicious food for yourself and then wax lyrical to our guests.

At JCG/Shoryu/Ichiba - we work hard - but we want you to be able to play hard too - We have some great social events & parties.

Takoyaki Tuesday - Wings Wednesday - many of our best ideas come from our colleagues - You'll always be listened to if you have ideas that you want to share with us!

Everyday is a SALE day

Our colleagues can enjoy a massive 50% discount across our restaurants and 33% discount across our retail stores.

Did someone say Free lunch (or even dinner)?

Free staff meal on duty for restaurant and retail colleagues

Pensions enhancement

3% company contribution towards Now Pensions

Career Development

Once you've joined, if you then decide you'd like to develop your career with us, there are lots of opportunities – many of our Managers and Head Chefs joined us as Waiters/Runners and Kitchen Assistants.

Employee referral bonus scheme

You can get £150 for referring a regular colleague, and £300 for referring a Manager. There is no limit to how many people you can refer!

Guaranteed Birthday off

We give you a paid day off for your your birthday- so you can go out & enjoy with your family & friends!

Extra holiday

After every 1 year anniversary, you will gain 1 extra day holiday up to 5 years.
TAK TOKUMINE, CEO
I am excited to welcome you to the Japan Centre family and share with you my passion for Japanese foods, traditions and heritage from my hometown Fukuoka.