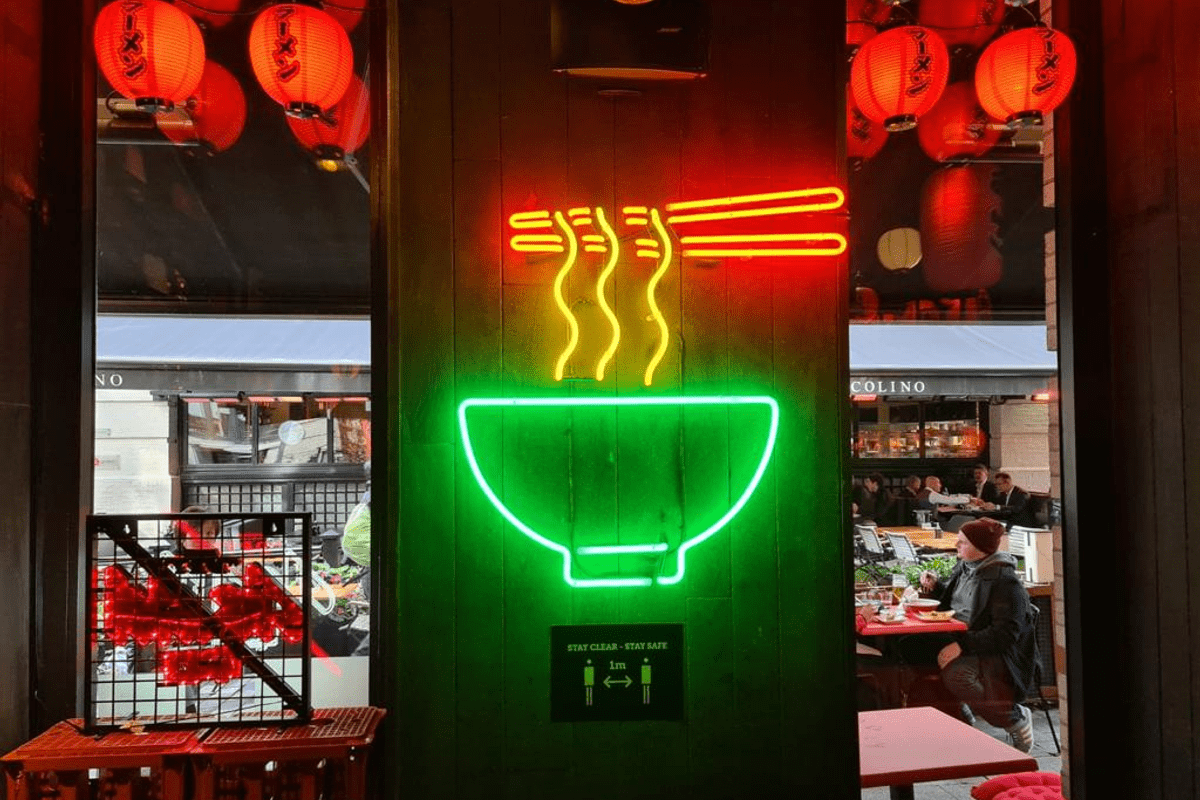 Following the lockdown of 2020 our Sakagura restaurant was closed and rebranded as Heddon Yokocho which launched in October. Yokocho in the literal sense are narrow alleys on the side of main streets in Japan which are filled with hidden bars and delicious authentic food hubs.
The old school style interior filled with the bright retro decorations along with the regional ramens and soul food sides created by our Executive Chef Kanji Furukawa will engulf you in the warm and cozy atmosphere of the past!
We would like to welcome you to Heddon Yokocho!
Employee Benefits
We're a fun place to work ~ !!

Challenging targets - but rewarding benefits. Fast paced. Interesting Dynamic team. We want you to be able to talk to our customers with confidence about our menu - that's why large amounts of our dishes are available as colleague meals - So you can experience the delicious food for yourself and then wax lyrical to our guests. At JCG/Shoryu/Ichiba - we work hard - but we want you to be able to play hard too - We have some great social events & parties - we even give you a paid day off for your your birthday - so you can go out & enjoy with your family & friends! Takoyaki Tuesday - Wings Wednesday - many of our best ideas come from our colleagues - You'll always be listened to if you have ideas that you want to share with us!

Employee discount across Shoryu Ramen, Heddon Yokocho, Ichiba and Japan Centre

We are proud to offer our amazing colleagues a 50% discount across our restaurants and a 33% across our retail stores (subject to terms and conditions)

Free staff meal on duty for restaurant colleagues

Auto-enrollment pensions scheme

3% contribution from Now Pensions

Perkbox

Employees get discount from big brand retailers, and enter weekly competitions!

Enjoy Benefits

Salary Sacrifice benefits. E.g. Save money on gym membership, nursery fees, Cycle to work scheme and more!

Career Development

Once you've joined, if you then decide you'd like to develop your career with us, there are lots of opportunities – many of our Managers and Head Chefs joined us as Waiters/Runners and Kitchen Assistants.
TAK TOKUMINE, CEO
I am excited to welcome you to the Japan Centre family and share with you my passion for Japanese foods, traditions and heritage from my hometown Fukuoka.
Heddon Yokocho - Heddon St